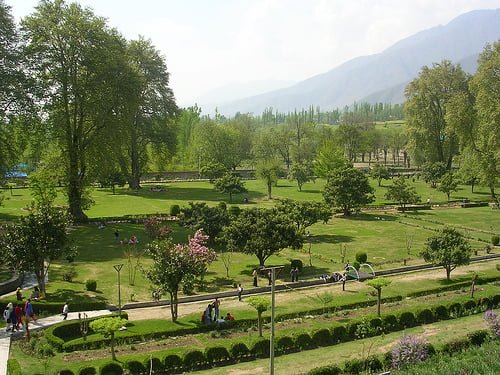 Harwan Garden is situated in the district of in Srinagar. A beautiful and massive garden, Harwan is a popular picnic spot. A beautiful canal, fed from a lake just behind the garden, passes through its center. The canal is bordered with blossoming flowerbeds and chinar trees. Kashmir Harwan Garden does not have the usual terraces, artificial fountains, etc, like the other gardens of Kashmir. It has been deliberately kept devoid of these man-made things.
The main attraction of the Harwan garden of Kashmir, India, is its natural beauty that is present in plenty. The big lawns, carpeted with green grass, draw people automatically towards this place. An ideal spot for picnics and excursions, Harwan is the perfect place to take long walks in the lap of nature. It also serves as a take-off point for visiting Dachi Gam Wild life sanctuary and a starting point of a Mahadev Mountain trek.
We are sorry that this post was not useful for you!
Let us improve this post!
Tell us how we can improve this post?