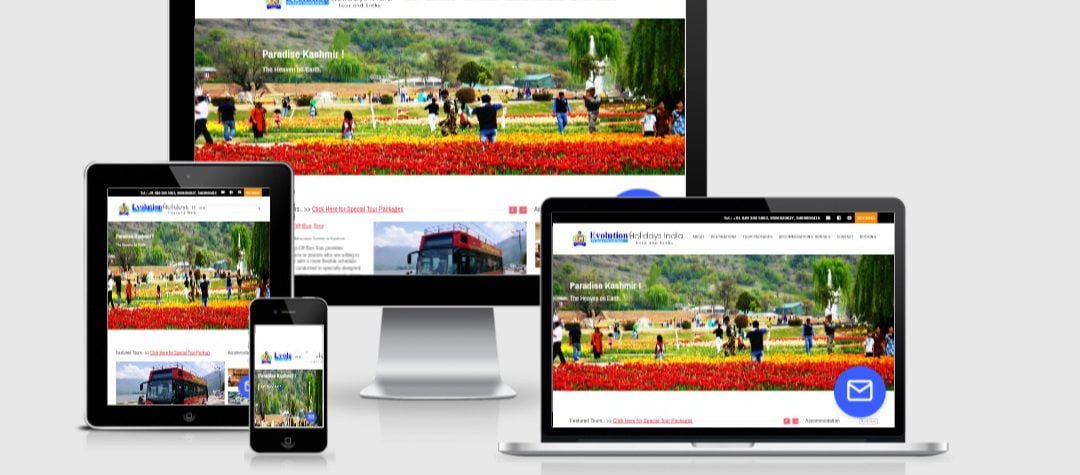 Evolution Holidays India proudly introduces itself as a leading travel & Conference Management Company dedicated to making travel simpler and more efficient. The company organizes group tours and individual tours to all parts of Jammu and Kashmir including adventure tours, family tours, pilgrim tours, business tours and winter/summer sports tours.
Evolution Holidays India Work Team is most experienced and effective travel-management professionals, all with zeal to provide his or her best in their respective field of operation.
We pride in being perfectionists, and taking extra special care of our clients, providing complete planning, assistance and troubleshooting services that the contemporary customer expects. We offer clients with carefully prepared comprehensive end-to-end management program focused on their unique set of objectives.
Our Team has been trained with "Hotel Excellence" Program, which can help you select the most appropriate hotel in a city/country depending upon the location, in-house amenities, office services & star ratings to meet your budget & desired comfort levels. We are connected with most leading chain of hotels & resorts around the globe.
We know Jammu and Kashmir best as our roots are planted here, well established as an inbound tour operator. Known in the industry for providing flexible travel solutions, we pride ourselves on being progressive and innovative: both with our range of products and services, and within our own team as well.
We offer creative, competitive and superior quality vacations to the independent traveler, whether FIT or in a custom group. We understand tailor-made travel and We can make it happen as per your choice and preferences. All of our tours are customizable to suit your clients' needs and preferences.
At Evolution Holidays India, we understand the needs of our clients and view Kashmir from an international perspective with the insight of a local. We know what sights and experiences our clients are expecting when they come to Jammu and Kashmir. We provide those 'once-in-a-lifetime' experiences that truly make a vacation memorable..
Evolution Holidays India
Srinagar – Kashmir 190003
Jammu & Kashmir, India
Phone: +91-0194-2470032
Mobile: +91 +91 9906920827, 849 300 5863, 9796329179
E: evolutionholidaysindia@gmail.com
W: www.evolutionholidaysindia.com
We are sorry that this post was not useful for you!
Let us improve this post!
Tell us how we can improve this post?