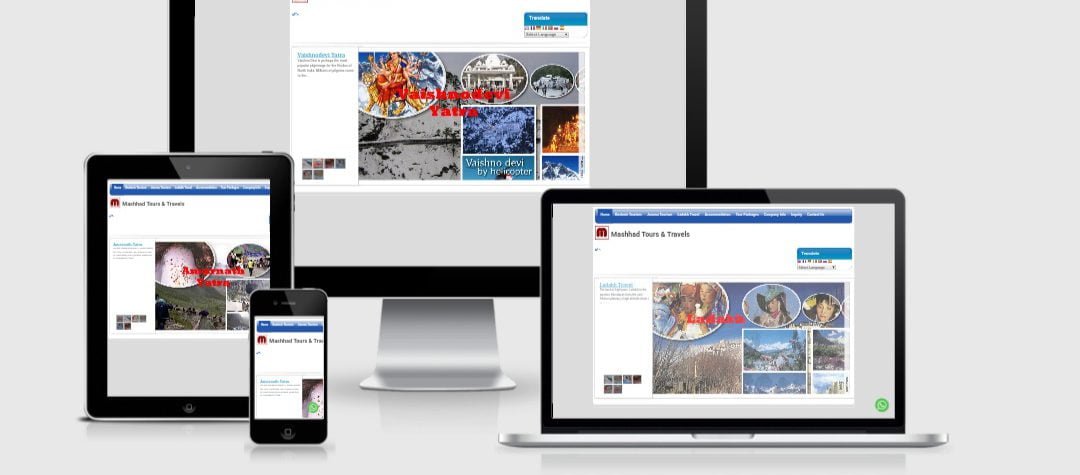 JK Tourism Approved Travel Agency caters to all the travel related services Mashhad Tours & Travels has been serving clients from across the globe with all the hospitality and personalized care.
Established in the year 1988 at Srinagar Mashhad Tours & Travels is a pioneer in providing very High Class Travel services and products to its customers.
Mashhad Tours & Travels
Mr. S.S Madni (M.D)
Baba Dharam Dass Complex
M. A Link Road Srinagar – 190001, Kashmir- India
Tel: – +91 194-2455524, +91 194-2105118,
Fax:- +91 194-2484388
Mobile:- 9419055584, 9906418268,
9419086737, 9899950081
Website : www.mashhadtravels.com
email : info@mashhadtravels.com
We are sorry that this post was not useful for you!
Let us improve this post!
Tell us how we can improve this post?